This weekend was AusHac. I worked on an OS X tiling window manager in Haskell.
The idea was to get a prototype "shell" that can tile windows in a way suitable for XMonad. XMonad's layout algorithms could then be taken and strapped into the shell. Sadly the XMonad.Layout module has a few dependencies on X11, so it's not going to be as easy as I'd like.
I couldn't chuck in XMonad's layout algorithms so I made a very simple one. It just splits the space horizontally: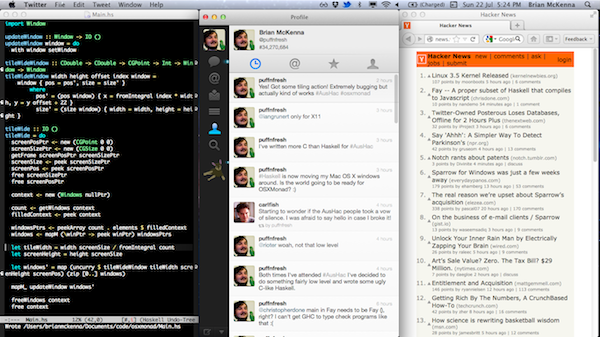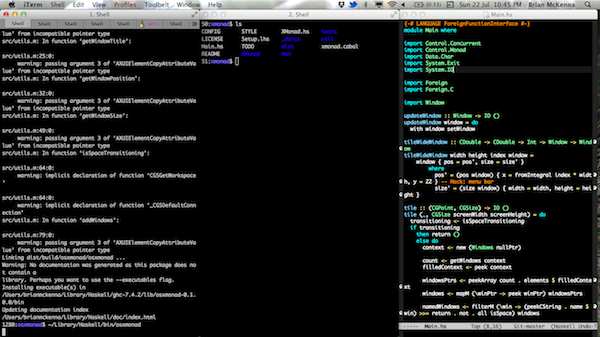 Next steps:
Get some XMonad layouts working
Don't use threadDelay, figure out a way to wait for window events
Add hotkeys for changing layouts
Make things configurable like XMonad
I've tenatively called it osxmonad. You can clone it from Bitbucket or GitHub. You'll need OS X 10.6 with Haskell platform 2012.2.0. Then it's just cabal configure && cabal install.