Rome is a Google Chrome Extension for compiling and editing Roy files. A developer can install the unpacked extension (currently only in the Roy repository) then just drag a .roy file into the browser.
The file will be compiled and can be executed: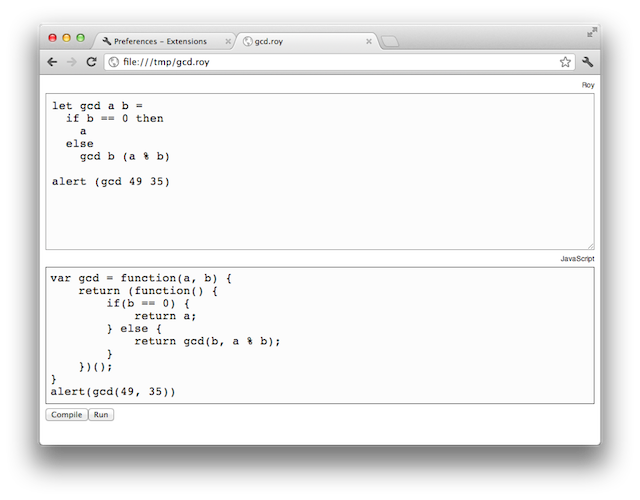 I decided to steal this while watching a Dart presentation at SydJS. The presenter mentioned the general idea and I later found out it was called Dart Tip. Rome tries to do exactly what Dart Tip does for Dart. Thanks for the idea, Dart team!
Merry Christmas!