This week I did minor work on making browser modules work more smoothly.
In the "modules" branch, the website will have a few "document" definitions in the "dom" module. For example, there's a partial definition for "getElementById":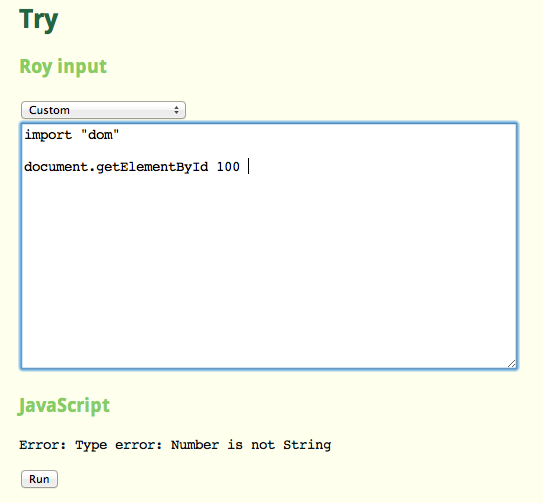 As you can see, passing a Number doesn't work because it expects a String.
I manually defined parts of the "document" object. The next step would be to use something like IDL to automatically generate the Roy module.